WFKI's Board of Directors
Each of Wheelchair for Kids International's Board of Directors are fully committed to achieving the organization's financial goals by making annual contributions that are commensurate with their capacity. Each member accepts the responsibility of fundraising and ensuring enough funds are received to cover program and administrative expenses. Board members act as an ambassador and works tirelessly to enhance the public's understanding of our organization and to facilitate external relations.
Our current Board of Directors includes the following members:
Brad Blauser – Executive Director and Founder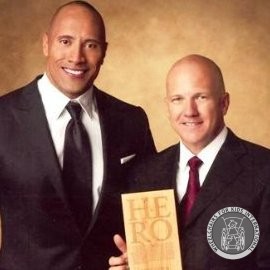 Since 2005, Brad has been an advocate for children with disabilities living without adequate mobility supportive devices. He started the Wheelchairs for Iraqi Kids Project in 2005, traveling to all regions of Iraq through June of 2013 to help save the lives of Iraqi children in need of pediatric wheelchairs. Now he works to help kids in developing countries without access to properly supportive mobility devices. Because of his efforts and advocacy work, more than 1500 children in wheelchairs now have a better chance at surviving their childhood years because of his work. Brad lives in Grapevine, Texas and graduated from Texas A&M University with two Bachelor of Business Administration degrees: one focus in Management and one focus in Marketing. In 2009, he received the Top Ten CNN Hero Award for his work in Iraq.
David Brown – Secretary
David served as the inspiration for the Wheelchairs for Iraqi Kids project. He was the first to request pediatric wheelchairs for children with walking disabilities in the city of Mosul, Iraq where he was an Army Battalion Surgeon. Dr. Brown has just recently retired from the Army and plans to open his own orthopedic practice in Washington where he resides with his wife Linda and their three teenage children.
David Jacobs – Treasurer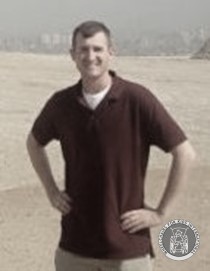 David played significant roles in assisting with fundraising for the Wheelchairs for Iraqi Kids project. In 2009, he nominated Brad for the CNN Heroes Award, as well as the Congressional Medal of Honor Society's Above and Beyond Award for US citizens. David spoke on Brad's behalf to a group of more than five hundred donors at a fundraiser for the charity project. Serving as a Captain in the US Army Reserves, David works in an IT capacity and is a Veteran of the war in Afghanistan. He and his wife Nicole currently live in Texas with their two year old son Noah. David is employed with Bank of America's Enterprise Technology and Delivery division.
Isabel Hodge – Communication, Outreach & Volunteer Coordinator

Isabel has over twenty years of experience advocating for individuals with disabilities. She is a US Marine Corps veteran, worked in the Federal government for many years in the disability field, and is now the Deputy Director at the United States International Council on Disabilities. Isabel is the mother of an adult son with an intellectual disability. She and her husband (a retired US Marine) currently live in Virginia with their three children.
Julius Jackson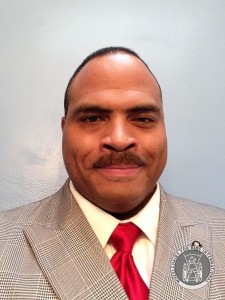 Julius  is the owner of American Liaison Service, and JFHB; two small businesses providing contract based consulting and support to high-ranking officials and distinguished foreign visitors traveling in the U.S. As Chief of Staff at the National Institute of Emergency Medical Services Julius arranged State Department exchanges with national healthcare and civil defense leaders from Nigeria, Algeria, and Uzbekistan. Jackson also served as a Presidential Appointee at the US Department of Transportation, on Congressional Staff at the House of Representatives, in the US Coast Guard, and US Maritime Service. Julius also served in the Texas State Guard leading as a First Sergeant, Company Commander. He studied at Texas A&M University, Middlesex University-London, and the Protocol School of Washington. He is fluent in Spanish and holds a Diploma in French Studies. His many decorations include two knighthoods for superior services to the global community and international humanitarian relief: the Order of the Holy Sepulchre, and Order of St. Lazarus.
Share This Page